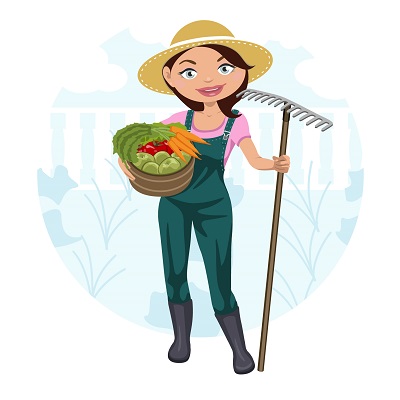 There are a lot of health benefits that everyone could receive if they were willing to grow more of their foods at home. There are lots of homeowners that have realized the many benefits there are and as a result have begun growing their own fruits and veggies. The good news is that you too could be on your way to growing a garden filled with foods that your entire family does.
While you do need a bit of organization and attention to detail, with a little practice it can be very easy to set up. Starting small and working your way up to more items is ideal so that you get a feel for the many benefits that come from growing your own food. If you're not convinced that growing your own veggies and herbs could improve your health, consider these health benefits below.
No Chemicals
When you purchase items from the grocery store or market there is no telling how the farmers actually grew the food products. In many cases the crops on the farms are exposed to so many different chemicals to protect the food from being eaten by pests and unwanted animals. While some feel that simply rinsing off the food before eating it can get rid of some of the chemicals, there is a chance that it won't. To put your mind at ease, growing your own foods means that you know exactly how they are grown and can lessen the amount of chemicals used.
Nutritional Benefits
When you grow your own vegetables you're attributing to your own health by providing high quality nutrition. For homeowners who can plant their own vegetables and then plan meals around their harvest, they are sure to gain a lot of nutritional value. Studies have proven that those who have their own gardens are more likely to eat their vegetables than those who choose to purchase them in the store. There is something about working on the garden and watching them grow that makes you more determined than ever to gain nutrition and maintain a healthier diet.
Physical Benefits
Gardening is not for the lazy. It takes a lot of hard work and time but it is well worth it. Since there is physical labor involved in gardening it can improve your health. Depending on where your garden is located you will have to do a lot of digging, bending, lifting, and repetitive motions to maintain the garden and complete your chores. In fact, according to the National Heart, Lung, and Blood Institute states that gardening is a very beneficial thing that can help you lose weight, maintain a healthy weight, and even reduce your chances of getting diabetes or heart disease.
Who knew that 30 minutes per day in your garden could be a health benefit without ever eating one vegetable?
Starting your own garden is a good idea. While you will have to put forth effort you will soon see the benefits of your harvest. You'll feel more active and healthy on the inside and the out.